a
Research Center for Climate Change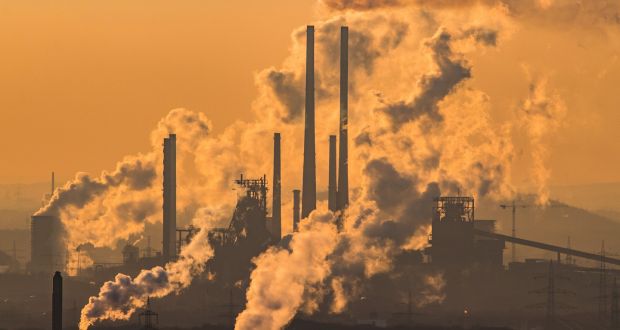 Recent studies have confirmed that human activities post industrial revolution are dangerously changing the climate and have negative impacts on the general livelihoods.  It causes significant changes in physical and biological systems. World summit meetings on climate change that started in the 1990s have increased the attention of the global community to these problems and forces to build action plans for climate change mitigation and adaptation both in international and national levels.
Indonesia as a tropical island nation and developing country is one that will be most affected by climate change. Understanding these, Indonesia has committed to reduce its carbon emissions to help stop further alteration of climate. National policies, developments and researches in Indonesia are being developed towards the mitigation and adaptation of climate change.
The University of Indonesia (UI) has more than half a century history of knowledge development on Indonesian studies. Located in Indonesia's capital city, it has the most opportunity to influence the nation's policy developments.  Most importantly, it has Indonesia as its study sites.  The largest tropical island nation in the world, with unique, very high diversity of geo-characteristics, biodiversity, human socioeconomic and culture, in which at the same time, is very vulnerable to the impact of climate change.  All of these provide 'opportunities without boundaries' for UI to develop excellent researches and become one of the leading climate change research center in the world.
Research Center for Climate Change – University of Indonesia (RCCC – UI) was established in 2010 and has an office in the 7th floor of Lab Multidiscipline Pertamina FMIPA Building of University of Indonesia in Depok campus. The research center has been actively engaged in climate change issues since then. Working under the Institute for Sustainable Earth and Resources (I-SER) at the Faculty of Mathematics and Natural Sciences University of Indonesia (FMIPA-UI), RCCC – UI adopts the vision and mission of UI especially in the field of climate changeas follows:
"UI to be acknowledged as a reserach university and  center of excellence in science, technology, and culture."
The university aims to become a core center (center of excellence) and the forefront of research by conducting leading/key-cutting edge research. Through its research activities, in the next five years UI envisages itself as an Asia class university and will be regarded as a trendsetter in scientific community. To date, RCCC – UI can be considered as one of the leading research center within University of Indonesia and can implements the vision and mission especially in climate change research. Research Center for Climate Change – University of Indonesia (RCCC – UI) aims to:
Improve climate change researches and trainings in Indonesia;

Bring together national and global climate change stakeholders;

Develop scientific breakthrough on climate change studies;
Transform research results for various stakeholders and public, and position University of Indonesia as a role model in formulating policies and actions to cope with climate change. For complete information about Research Center for Climate Change – University of Indonesia, you can visit our website in this link picture. <<-